Hi there, I'm Sarah Bridge, author of leisure website A Lady of Leisure and a journalist at the Mail on Sunday newspaper.
I have worked for the Mail on Sunday for more than 10 years, on and off, but during that time have also worked as a freelance journalist in Italy (Rome and Florence) and New York, writing about anything from the financial meltdown to Sex and the City tours of Manhattan.
I have written for many newspapers including the Daily Mail, the Times, the Sunday Times, the Independent and the National in Abu Dhabi.
I have also written a book about dating, called First Catch Your Husband: Adventures on the Dating Front Line, which is available from Amazon.
In my spare time my main interests are marathon running, triathlons, cocktail-making, writing, watching films, playing poker and drinking beer in cosy pubs (though not all at the same time).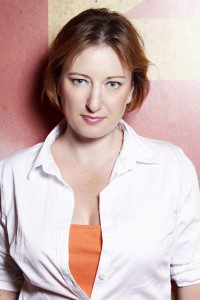 I can be reached at sarahbridge@yahoo.com or by using the form below. Please do get in touch as I'd love to hear from you!
All the best,
Sarah
[contact-form][contact-field label='Name' type='name' required='1'/][contact-field label='Email' type='email' required='1'/][contact-field label='Comment' type='textarea' required='1'/][/contact-form]